(if you prefer you can skip my review and jump straight to the pictures, usual disclaimers apply)
This isn't directly related to tech but I wanted to write about it a bit, since it was quite a blast. I just went by myself though I made a few new friends.
I'll apologize now for all misspellings of names, didn't get any written stuff so just had to wing it.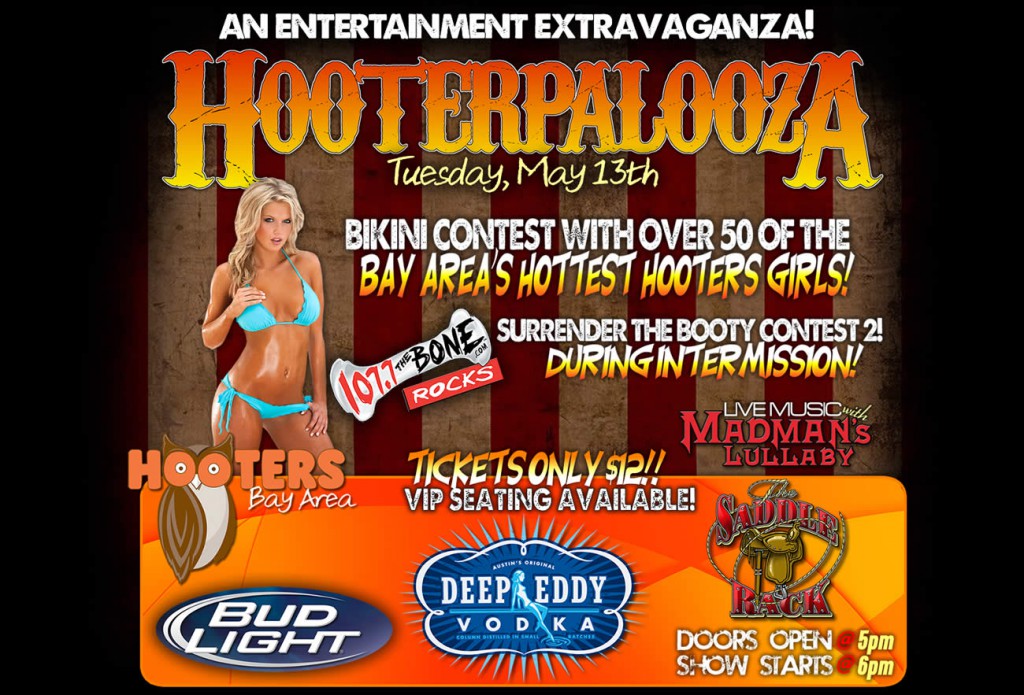 I learned about it a couple of weeks ago, though this was I believe their 8th annual event. I purchased a VIP ticket ($100) which included close to stage seating as well as a back stage pass(which was outdoors in 95 degree heat!). The venue was at the Saddle Rack in Fremont, CA. The staff there were very friendly and quick to serve out drinks, of which I had many.
It had representatives from the four bay area Hooters locations, 31 hooters girls in all, last year I was told there was quite a bit more. There were a handful of judges, the only ones I remember were a couple radio DJs from 107.7 The Bone.
I have never been to this kind of event before and I wasn't sure what to expect, but my expectations were exceeded, it ended around 9:30PM and it packed with entertainment.
One of the host's was Amanda I think (someone behind me kept yelling her name anyway) she was quite good as well.
Madman's Lullaby, which is a local band(from Campbell it seems) here played for quite a while I was very impressed with their talent(I've never followed local bands before). They had a very polished performance, by far I think the best live performance I have seen/heard in a club settings (granted I haven't seen many I usually avoid places with live music it is often too loud – wasn't in this case). I purchased two of their CDs (professionally made with case, shrink wrap etc no CD-R stuff here), they recently got signed on by a record label(Kivel Records). The album is called Unhinged.
I had my phone, and then later went and got my real camera. The lighting in the place was good for watching in person but made it difficult to take pictures(w/o flash), most of which were washed out by the bright spotlight. Auto focus was also very slow due to low surrounding lighting. Video recording was more successful and I was able to take snapshots from the video frames.
I'll put most of my pictures here if you want to see more in depth coverage. Here is the video of the top five contestants.
I live and work in San Bruno, CA – and the Hooters here is roughly two blocks from my apartment which is convenient. So of course I wanted the San Bruno girls to win.
During intermission there was a Surrender the booty contest which was very entertaining, and fortunately a San Bruno Hooters girl won that contest so congrats to Dominique.











Winners of Hooterpalooza 2014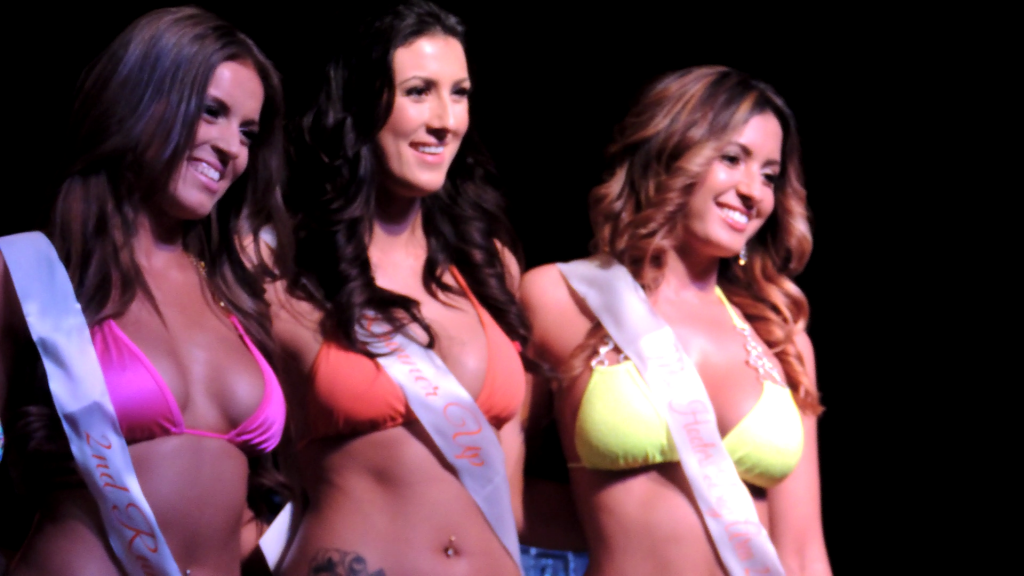 From right to left:
First place went to Lexi from Hooters of Dublin, CA (?? not sure the voice was difficult to understand)
Second place went Ariana from Hooters of San Bruno, CA
Third place went to Brittney from Hooters of Dublin, CA
(Fifth place went to San Bruno as well)
For sure the most fun I've had (in the bay area) since I moved here almost three years ago. Looking forward to next year's event!