I commented in response to an article on The Register recently but figure I'm here writing stuff might as well bring this up to.
Unless you've been living under a rock and/or not reading this site you probably know that AMD launched their Opteron 6100 series CPUs earlier this year. One of the highlights of the design is the ability to support 12 DIMMs of memory per socket, up from the previous eight per socket.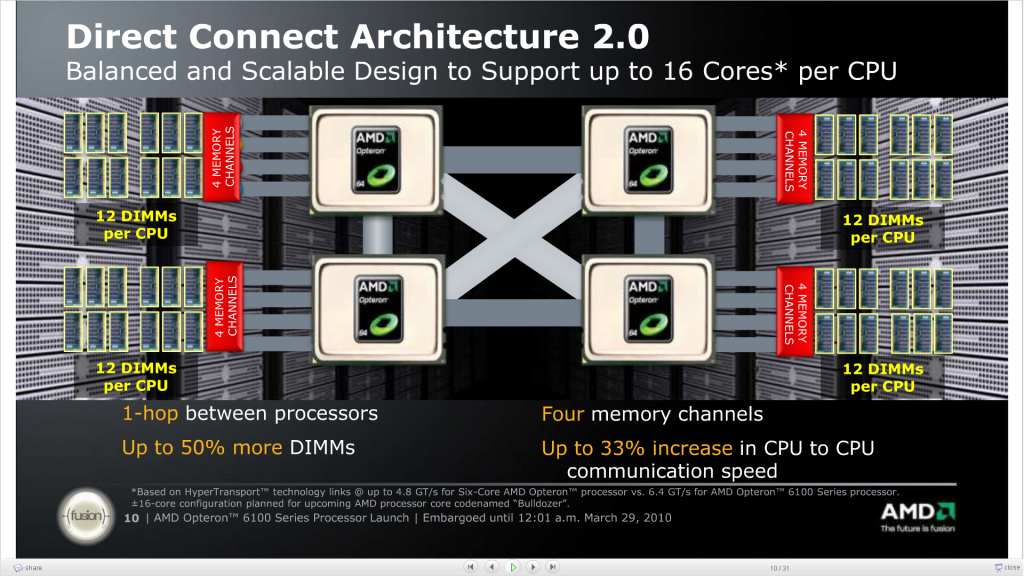 Though of all of the servers that have launched HP seems to have the clear lead in AMD technology, for starters as far as I am aware they are the only ones currently offering Opteron 6100-based blades.
Secondly, I have looked around at the offerings of Dell, IBM, HP, and even Supermicro and Tyan, but as far as I can tell only HP is offering Opteron systems with the full 12 DIMMs/socket support.The only reason I can think of I guess is the other companies have a hard time making a board that can accommodate that many DIMMs, after all it is a lot of memory chips. I'm sure if Sun was still independent they would have a new cutting edge design for the 6100. After all they were the first to launch (as far as I know) a quad socket, 2U AMD system with 32 memory slots nearly three years ago.
The new Barcelona four-socket server comes with dual TCP offloading enabled gigabit NIC cards, redundant power supplies, and 32 DIMM slots for up to 256 GBs of memory capacity  [..] Half the memory and CPU are stacked on top of the other half and this is a rather unusual but innovative design.
Anyways, if your interested in the Opteron 6100, it seems HP is the best bet in town, whether it's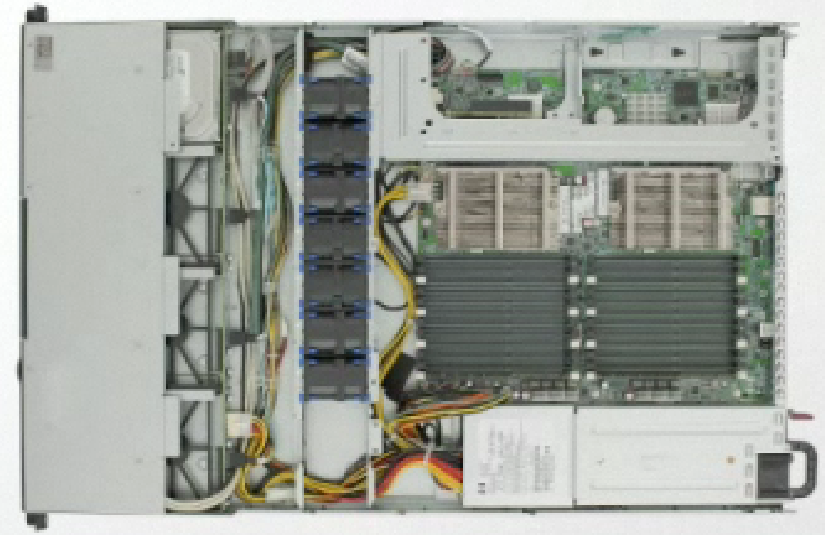 Kind of fuzzy shot of the HP DL165 G7, anyone got a clearer picture?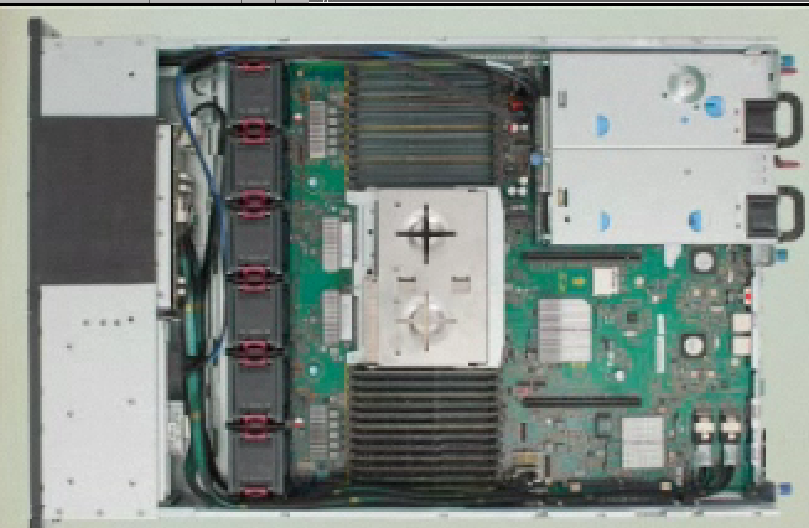 HP DL385 G7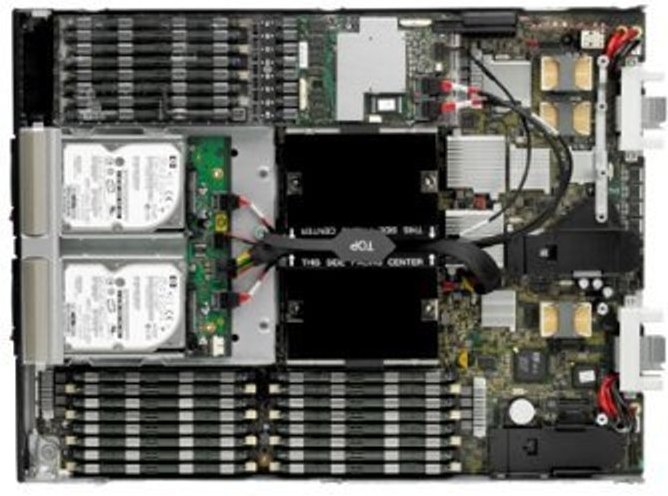 HP BL685c G7 – I can understand why they couldn't fit 48 DIMMs on this blade(Note: two of the CPUs are under the hard disks)!

HP BL465c G7 – again, really no space for 24 DIMMs ! (damnit)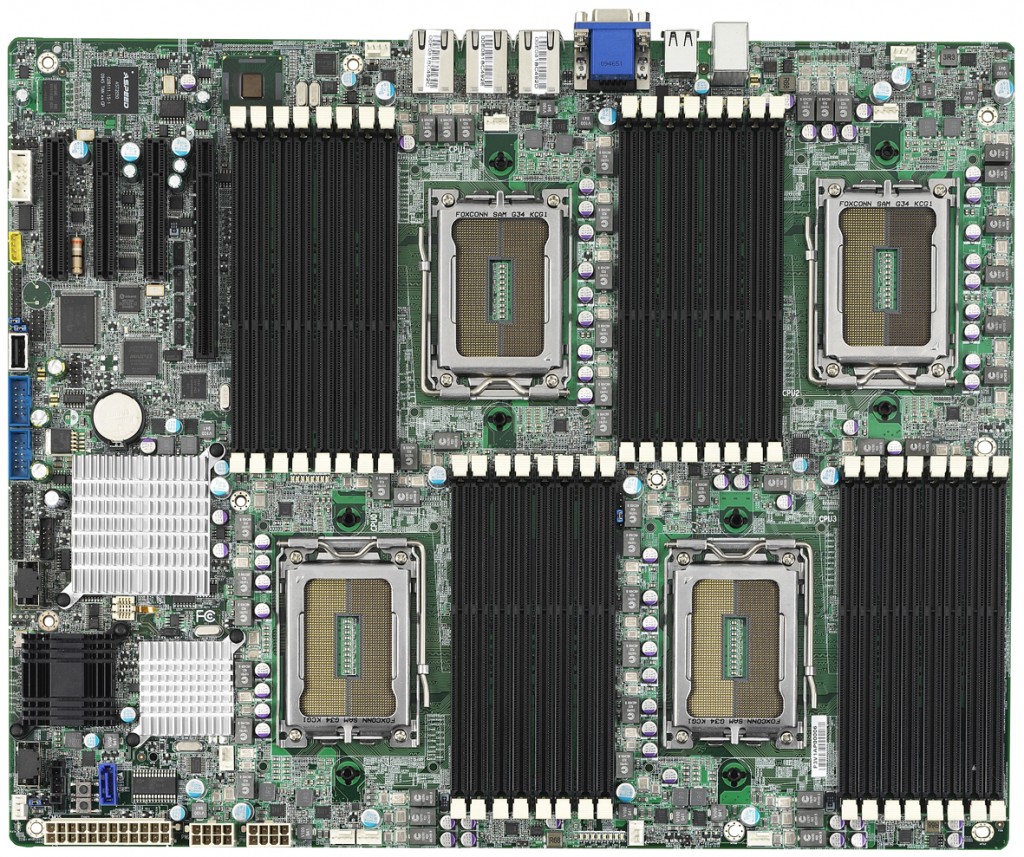 Tyan Quad Socket Opteron 6100 motherboard, tight on space, guess the form factor doesn't cut it.

Twelve cores not enough? Well you'll be able to drop Opteron 6200 16-core CPUs into these systems in the not too distant future.